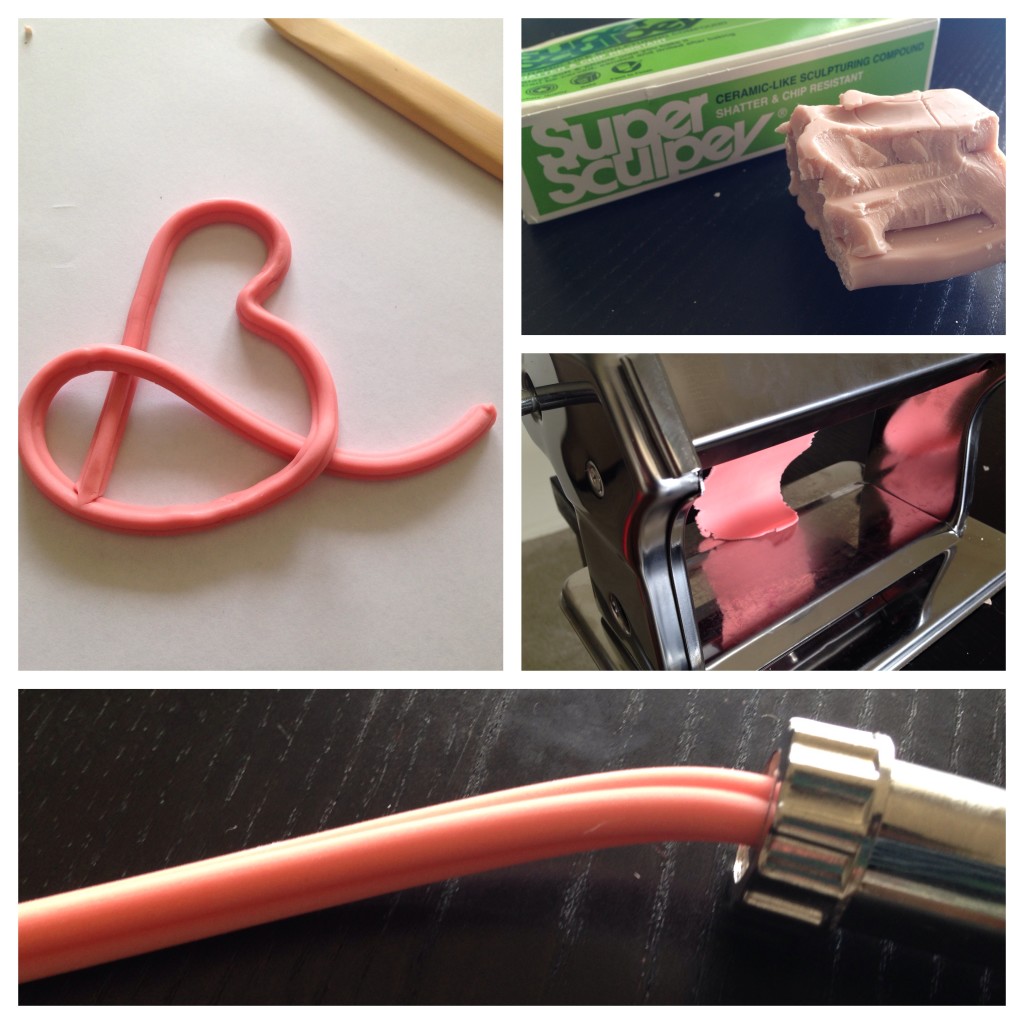 Continuing with my alphabet challenge, last week's offering was the letter B. Again, I went for a handcrafted option. When I brainstormed ideas for the letter B and what I could do with it, my first thought was baseball script. There is a flow and energy to it that is both exciting and nostalgic. What better to pair with baseball than bubblegum pink? I didn't want to actually chew bubblegum to make the B, but I wanted it to have a bubblegum quality. To get that aesthetic, I opted to use Sculpey to craft the letter.
You can see the process above (starting in the top right and continuing clockwise). I began with plain Super Sculpey and added color to it using a brush pen. Constant rounds through Sculpey's own Clay Conditioning Machine ensured that the color spread evenly. Then, I extruded the pink Sculpey using an extruder. Finally, I shaped the resulting cord of clay into the shape of the B I sketched. It was certainly a lot easier than the linocut! The final product is below. There could've definitely been more attention to the joining points, but I'm fairly pleased by the B.
As always, you can always search #myletterhalf on Sunday evenings if you don't want to wait for this blog post. Also, make sure you check out Mitch's B on Twitter.