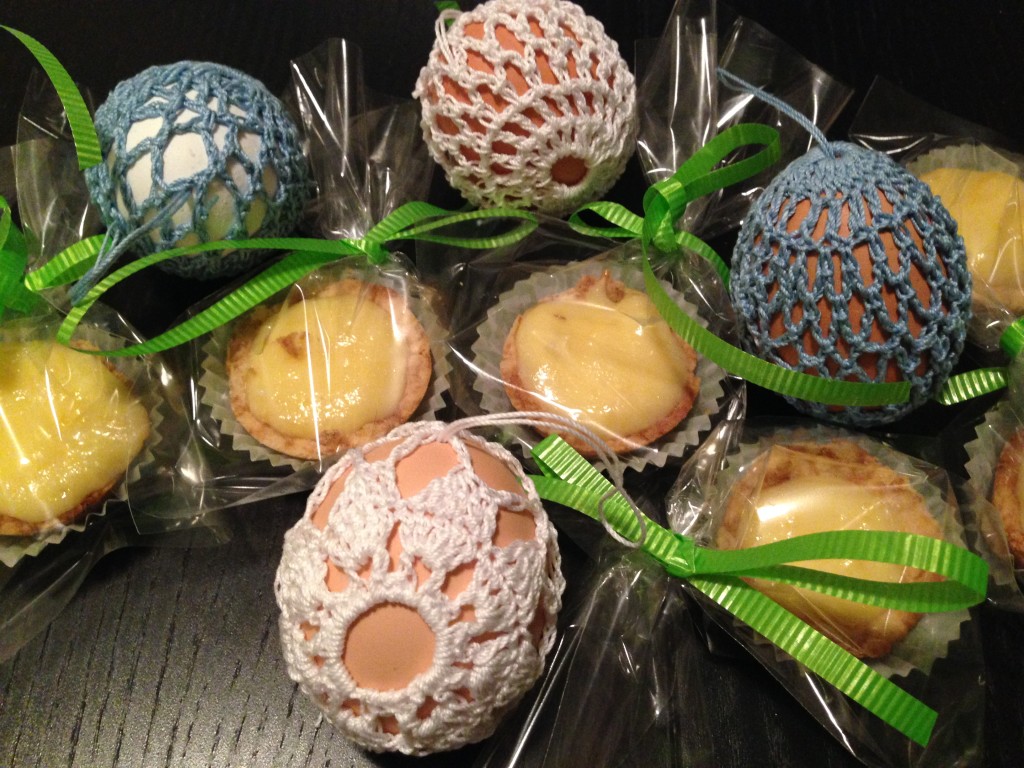 When holidays roll around, I tend to go all out with a fun baking or craft project. It's a great excuse to get my hands dirty and learn something new. To make up for my lack of crafting last year, I made two treats—Easter eggs and lemon "tassies."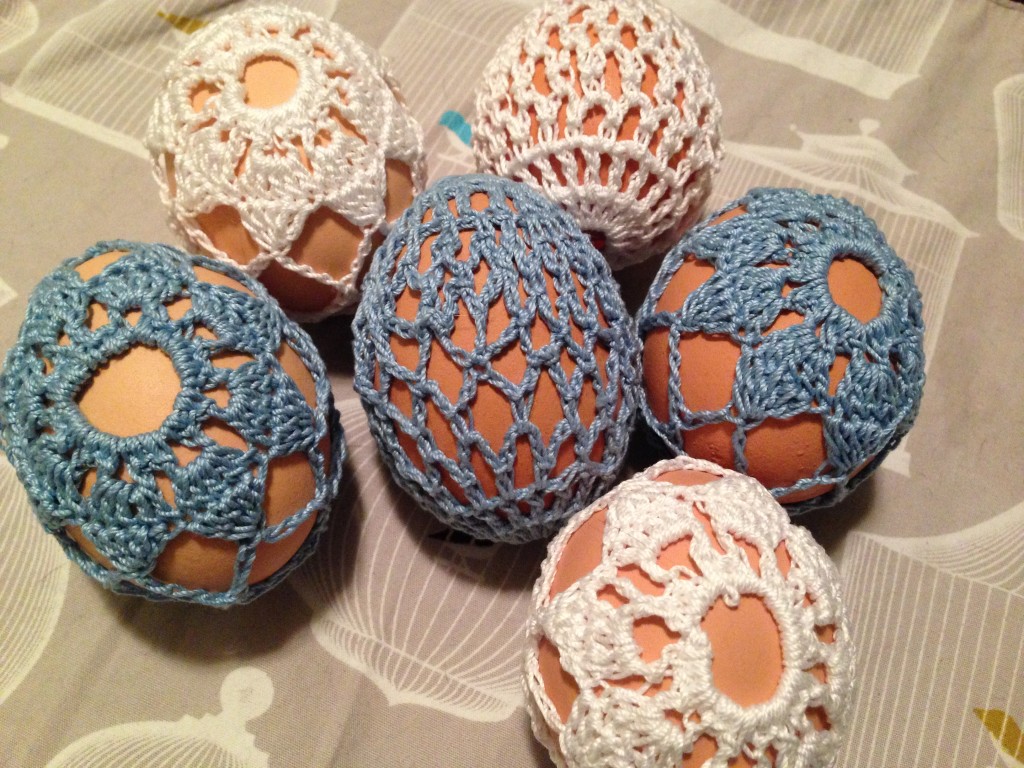 Two years ago, I gave decoupage Easter eggs a crack. They were not as difficult as I thought they would be, so I was excited to make another egg this year. I looked around the internet for lace eggs and decided to purchase a few patterns (particularly this one and this one) from Etsy crafter Kitsdiezijn. I would not recommend this pattern for beginning crocheters. It requires you to make your own tweaks and the drawing of her design is not very clear. However, they are very beautiful when complete. I used Aunt Lydia's classic crochet thread with a 1.5 mm/US 6 steel hook. As I made each egg, I became more experienced shaving down my time of one hour per egg to about thirty-five minutes.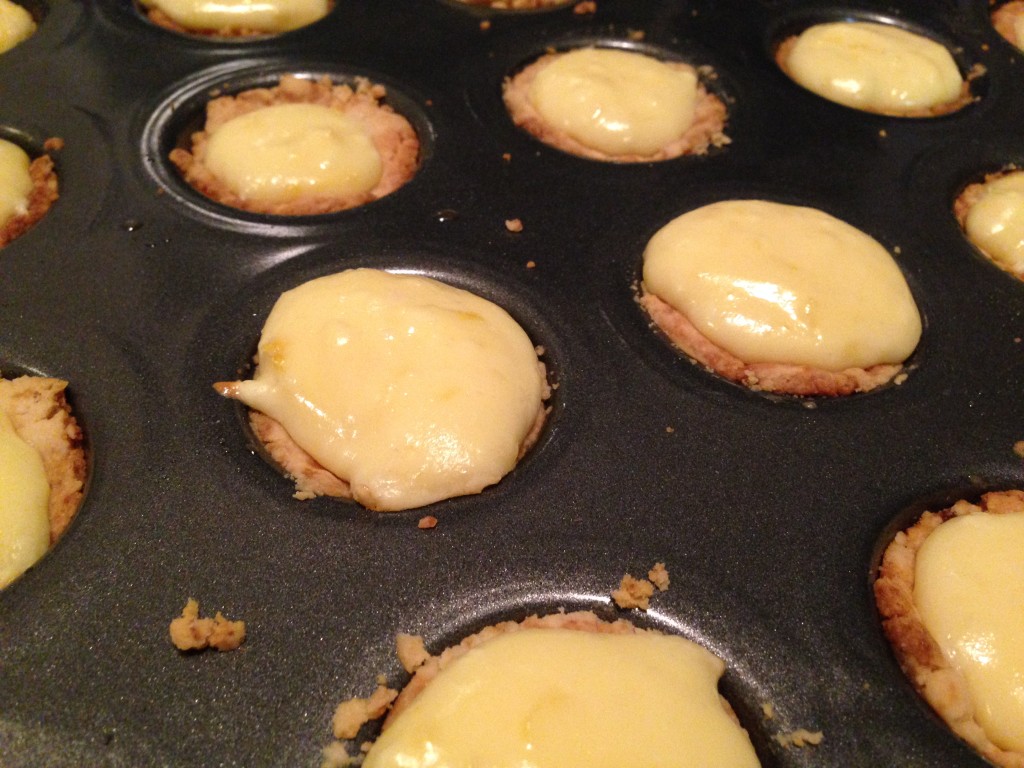 Because I knew I would be limited by the number of eggs I could feasibly make in time for Easter, I also wanted to bake something. As it is now spring—and this is a season of refreshing and renewal—I decided to choose something involving lemons. Whenever I bake, I consult Martha Stewart's compendium of recipes first. I almost immediately ran across lemon tassies, and seeing they required basic ingredients and tools to make, I bookmarked the recipe to make on Easter. This was extremely easy to whip together and my coworkers loved them.
Do you also have crafts or recipes for Easter? What about traditions? Let me know about them in the comments.